Have your party at Hjarbæk Fjord Camping
We can offer a cozy party room. There is room for up to 90 people, access to service facilities, large playground as well as games room with table tennis, slot machines, pool and air hockey. Everybody is welcome here: family gatherings, confirmations, parties, weddings, round birthdays, child birthdays, cousine get to gether. If you need a different place to have your conference, meeting, course or teambuilding excursion, Hjarbæk Fjord Camping will assist with meeting facilities, WIFI, AV equipment and catering. Kr. 3.000, – / day + heat in winter. All facilities available. You only need to contact Lone on +4522131500 at Hjarbæk Fjord Camping for further informations.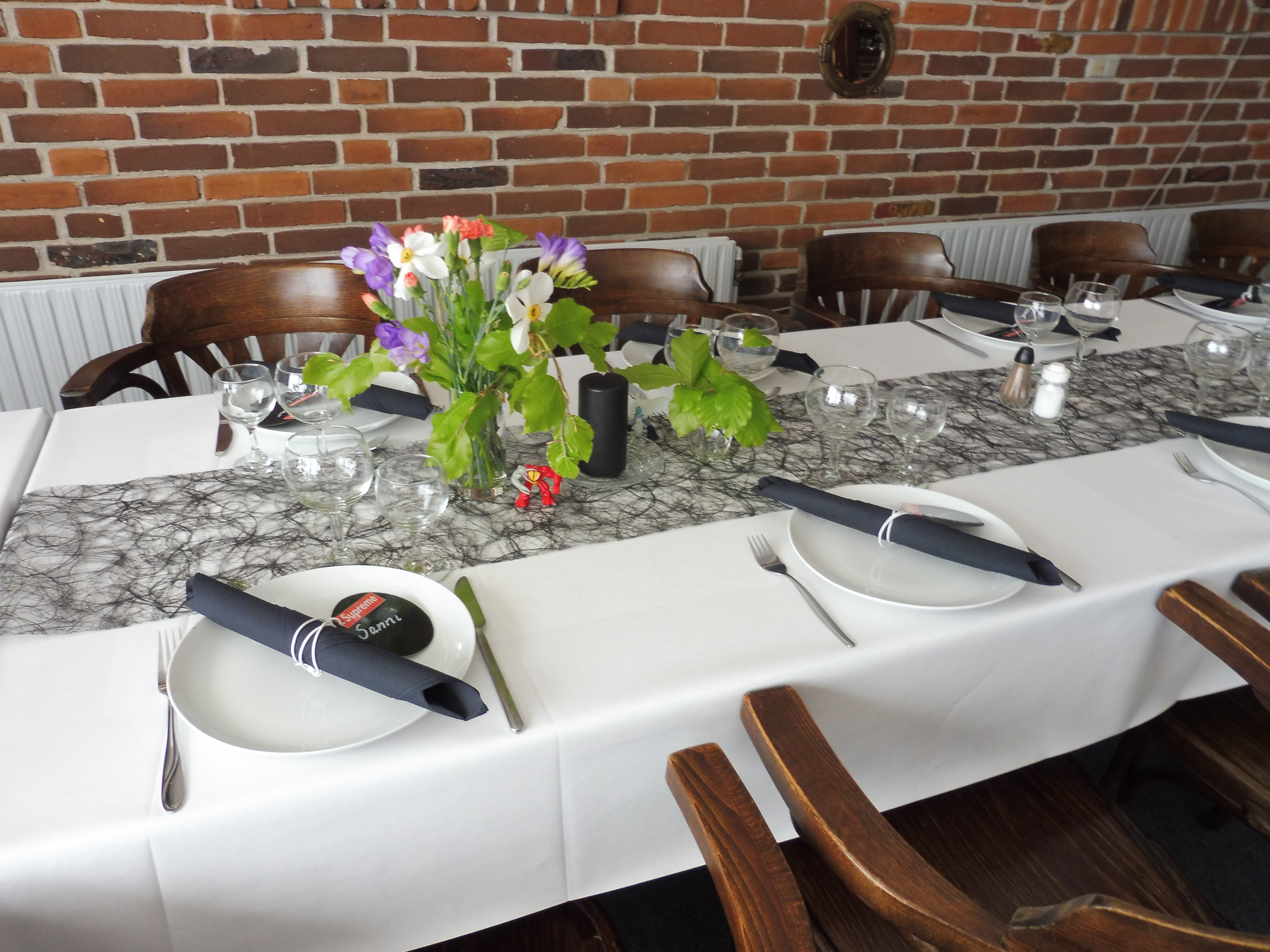 Lovely place for a family party.
We say a thousand thanks to Hjarbæk camping for making our wedding party a memorable day, where there is room for both large and small children.
There was nothing missing at the party and the waiter had control over when the food was to come in, and there was also nothing missing on the tables, e.g. that there are no empty bottles on the tables or the drinks were missing on the table.
The tables were really nice decorated and with red carpet at the entrance, it looked really good.
We were happy that the children could be allowed to make use of the playground and the swimming pool. All our guests enjoyed themselves and had fun.
SINCERELY
Kim and Käthe Lundgren
The collaboration with Lone and Morten has been fantastic. Great consideration has been given to how we would like our wedding party, as well as a good sparring on how we could approach it. It has been great to be able to feel the commitment that Lone is in the party room and the mood has clearly been contagious. It has also helped the planning that food and serving staff could be managed through the collaboration with Hjarbæk Camping. It gave peace of mind that we had got Slagter Storm and the serving staff recommended in advance and knew that they knew the place.
Great experience and will probably use the party room again, for the next big party.
Sincerely
Freja and Nicolai
Get a great deal for your event