Playground and fun for children
Hjarbæk Fjord Camping has a very large playground that can challenge all active children.
Everybody enjoy feeding and having close contact with the goats and rabbits.
Next to the playground we have the "Activityroom" where you can play table tennis and air hockey.
You can borrow bats and accessories at the store.
In Hurlumhejhuset you can enjoy your friends, watch TV and go online on your own laptop for free.
We have lots of activities during the season.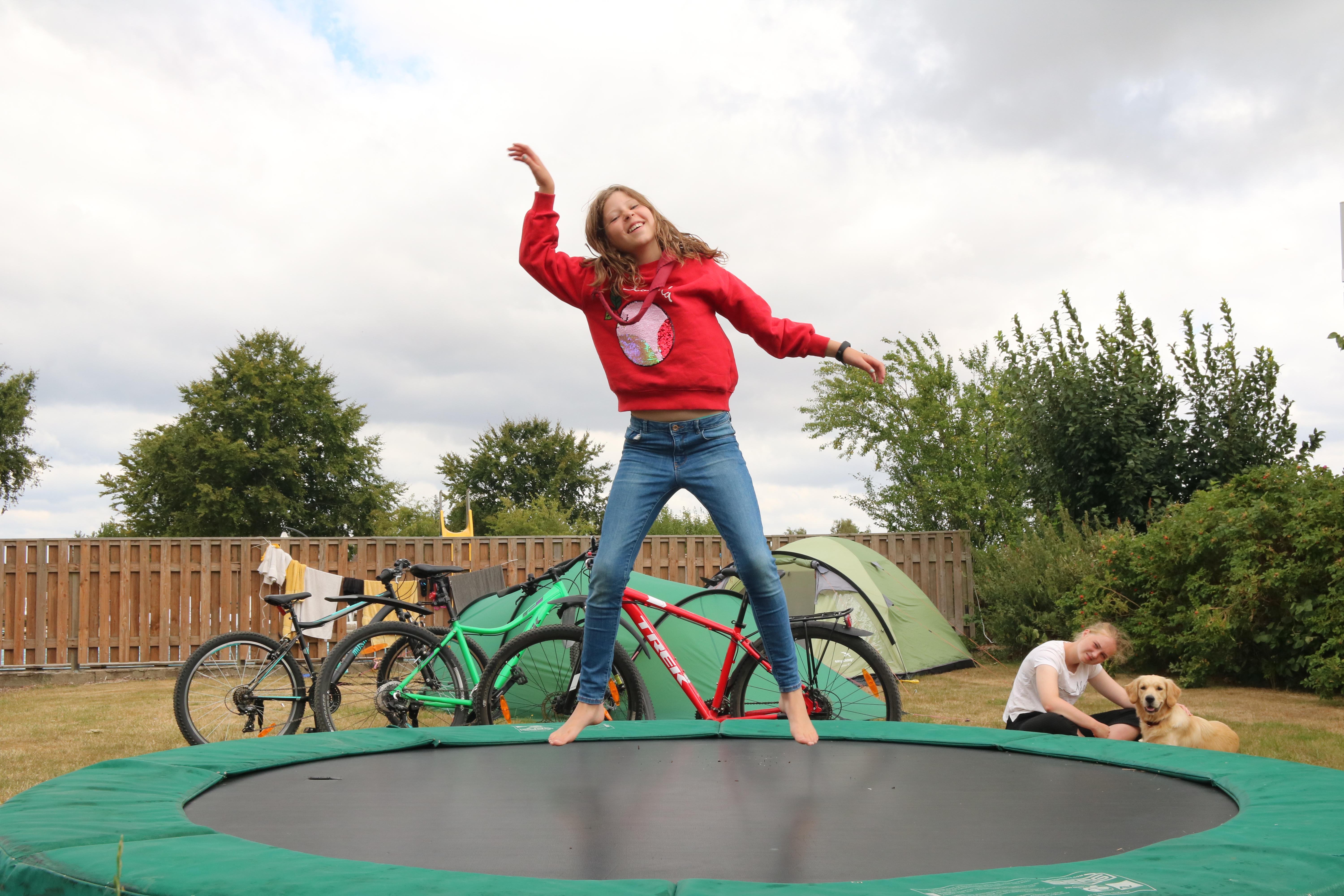 Atmosphere from the playground