Shelter camping at Hjarbæk Fjord Camping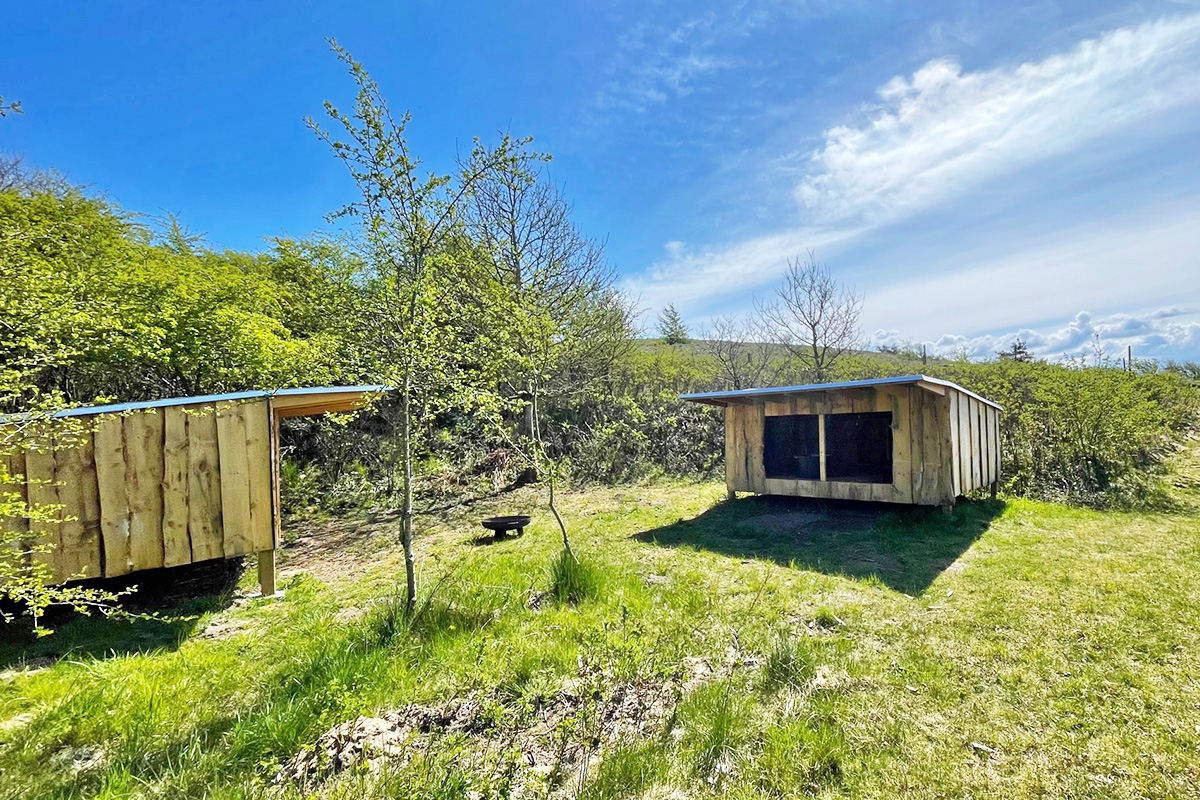 Must it be quite simple, a shelter is the closest you get to nature without sleeping directly on the ground in the open air. Here You have shelter from wind and weather, but can also enjoy a clear view of nature and the surroundings. Accommodation in a shelter on a campsite is ideal for you who want the simple and holiday without too many frills – but who would like to be able to get in a nice warm bath in the morning, cook in a kitchen if the rain is pouring down and enjoy a cup of delicious, well-brewed coffee. The 3 shelters are located inside our dog forest, but are fenced so that there is complete peace. In addition, there is a fire pit for each shelter, feel free to ask for firewood if you would like a fire pit.
Wake up to the sound of chirping birds in the middle of the wild at our brand new shelter site. We have built 3 shelters in a demarcated area right up on the hill, where they are well sheltered.
For those of you who travel easily, here is an opportunity for a cheap accommodation where you are very close to nature.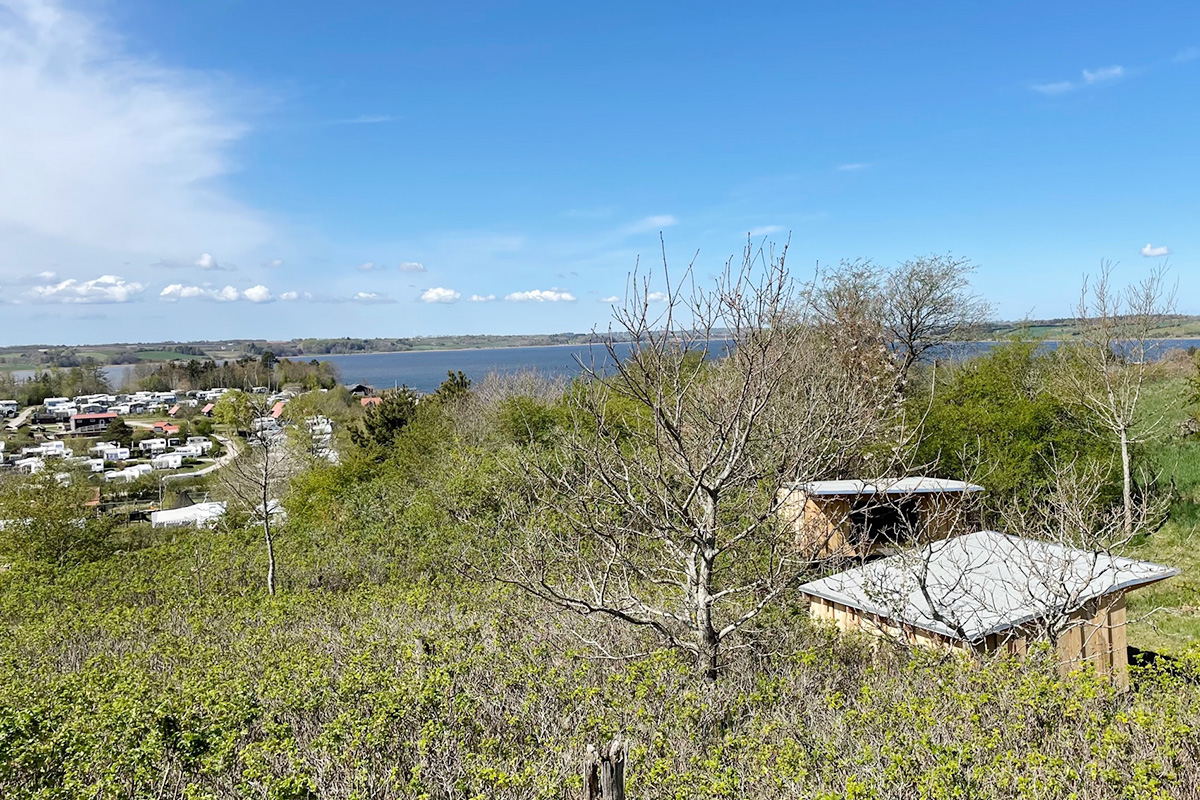 Incl. access to bath, heated pool, refrigerator, kitchen, as well as the campsite's other facilities

Children u. 12, pr day

Kr. 50,-

Incl. access to bath, heated pool, refrigerator, kitchen, as well as the campsite's other facilities